Manage timing of Net Promoter Score
In this article, we explain how to set up timing of your NPS
Written by

Elena
Last update 1 year ago
You can easily manage the delivery timing of your NPS Survey, frequency, and redirect to a review service in the settings, which will help you to be flexible and reach your goal easier.
How can I manage my NPS timing?
You can choose which days of the week you want to deliver the NPS Survey by checking out the days.
Then select the time window in which you want the NPS to be delivered. Make sure you set up a correct time zone in your project settings, since the time window refers to the chosen time zone.
Now it's time to select the email frequency. If you click on it, you will see different options, for example, if you select 6 months, the NPS will be resent automatically to your contacts again in 6 months.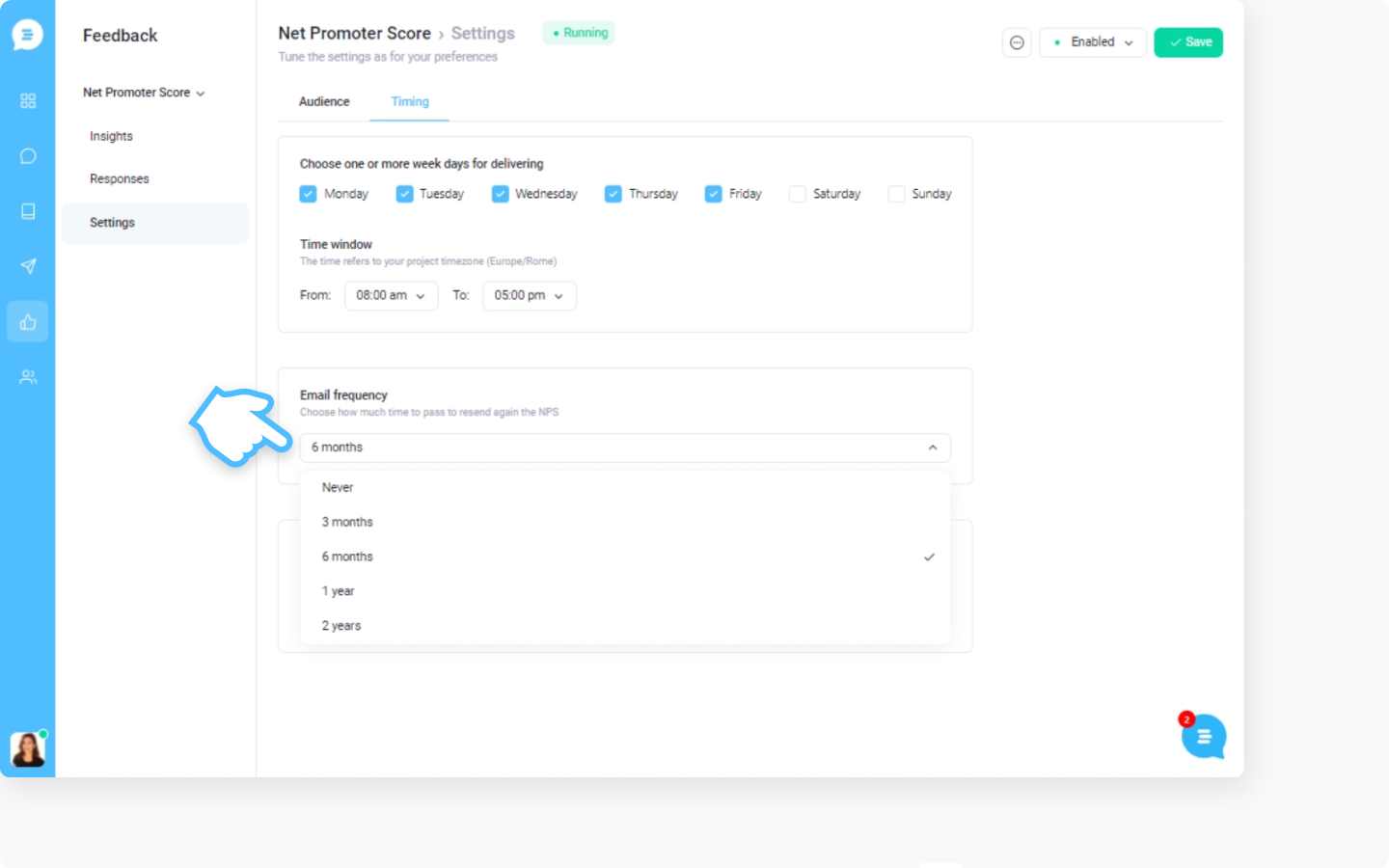 And here is the cherry on top, you can redirect your contacts to a review service if they voted more than 8. Once someone completed NPS, they will be redirected automatically. You can insert a link to any review service you use.
After you set up all the timing, you can send NPS preview email to yourself to see how it's going to look. Click on the button in the top right corner and click on "Send NPS preview email".


You can enable or disable the NPS.

After you double-checked the timing setting, click on "Save" button to save the changes.
Discover more:
Did this answer your question?